Digital Business Channels
for manufacturers, distributors, and technology companies. Sell your products around the world.
Build A Digital Business Roadmap
Our digital business roadmaps will guide you and set the stage for a successful online sales channel.
Organize Your Team & Your Assets
Train your team on how the business processes, applications, content, data,  & transactions work.
Launch Your Channel & Grow
Start selling online, find new customers, and make existing customers happier.
We're focused on your industries – primarily small and medium Technology, Manufacturing and Distribution businesses. We work with you to map out how your customers interact with your value chain – the set of industry-specific processes you perform in order to market, sell, create, build, deliver, service and get paid for your products and services. We then help you build a Digital Business Channel roadmap that will get your grow your business, outpace your competition, optimize your operations, and build capabilities in your team.
Overwhelmed By The Options?
There are a lot of options to start doing business online – and they all fit different types of businesses and models.  We've worked with many of these solutions, and can help navigate and streamline the process of choosing based on your specific business needs.
In The Custom / Make To Order Manufacturing Business?
If you are a custom / make to order manufacturer, we have solutions for you to help you market your products, let customers configure their products and get instant quotes. Don't let complex pricing and estimating stop you from selling online.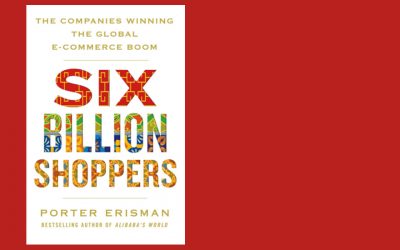 I've just been listening to Six Billion Shoppers on Audible.com.  I'm mesmerized by the global insight from e-commerce expert and former Alibaba vice president Porter Erisman.
Somewhere between Christmas and New Years this year I was served up an ad in the sidebar of YouTube (I think) for Masterclass.  It was promoting Annie Liebovitz and her online class on Photography. 
In the world of E-Commerce, great images produce great results. For many people, learning how to shoot and prepare great images for their online stores is a huge challenge.
Want To Discuss How To Build Your Digital Business Channel?
Drop us a line to schedule a chat.